Hi everyone! I need your help, yes you! I've noticed many of my blogger friends have Bitmojis… so I wanted to make a big Bitmoji collage with everyone's favorite Bimoji and a link to your blog (if you have one). So it's a shout out for your blog and a fun way to show off your Bitmoji.
The Rules:
Email me your favorite Bitmoji (and your blog if you have one) at

insidemiriamsmindblog@gmail.com

or post your Bitmoji on your blog and create a pingback to this post (and comment on this post just to make sure I see it)
No inappropriate or rude Bitmojis will be displayed
Send or post them by January 22nd
Re-blog if you'd like! I want to get as many Bitmojis as possible
If you don't have a Bitmoji or don't know what a Bitmoji is, let me explain. Bitmoji is a free app (or website) that allows you to create a personalized emoji of yourself. I'm sure you've seen one on my blog or another blog.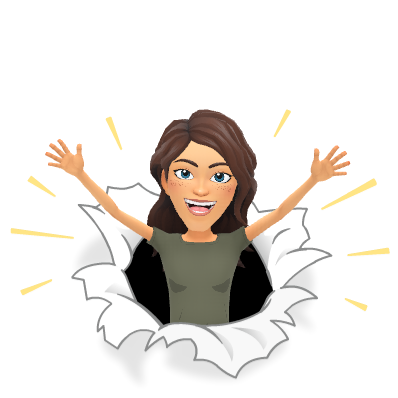 I hope you'll participate! I'm excited to see all of your Bitmojis!